Wholesale PVC Trapezoidal Tile and Corrugated Tile

Tile is one of the most common and oldest building materials, and is the main roofing material. It can not only protect against wind and rain, but also keep warm. ZXC New Material Technology Co., Ltd. provides tiles with different appearances, allowing you to choose more beautiful tiles to decorate your house.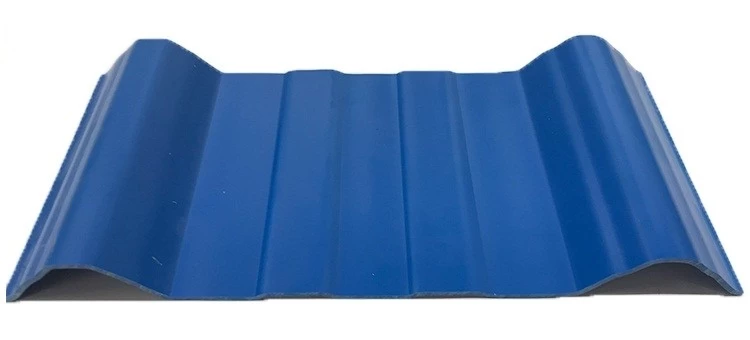 ZXC trapezoid PVC roofing sheet (trapezoidal roof sheet wholesales)
Thickness: 1.3mm / 1.5mm / 1.8mm / 2.0mm / 2.3mm / 2.5mm / 2.8mm / 3.0mm
Width: 1130mm
Length: 5.8meter / 11.8meter / Customized
Color:White / Blue / Green / Red / Customized

The pvc trapezoidal tile is durable, acid and alkali resistant and anti-corrosion. It can be guaranteed for more than 10 years in a strong corrosive environment. It is the ideal building material for workshops, workshops and warehouses in various corrosive environments. Now many chemical companies may evaporate. Certain chemical substances or chemical gases, these corrosive substances will greatly damage the roofs and walls of factories and enterprises, so the function of trapezoidal tiles is very important, and the quality of trapezoidal tiles ensures safety to a certain extent.

ZXC Waterproof corrugated plastic PVC roofing sheet (pvc corrugated plastic roofing sheets)

Color Lasting: 10 years no fading
Length: customized
Thickness: 1.8mm, 2.0mm, 2.2mm,
2.5mm, 2.8mm, 3.0mm
Overall width: 1130mm
Effective width: 1000/1050mm

The corrugated tile is a kind of arc-arch corrugated tile. The tiles are closely matched with each other and have good symmetry. The upper and lower tile surfaces can not only be laid straight, but also staggered. Due to the low wave shape, the corrugated tile can not only be used as a roof tile, but also can be used for decoration on a wall close to 90 degrees, with a unique style.