Synthetic resin tile width and length purchase notice instructions
Many people don't know how to calculate the width and length in the selection of synthetic resin tiles. Today, ZXC New Material Technology Co., Ltd. will introduce to you in detail Synthetic Resin Roofing sheet width and length instructions: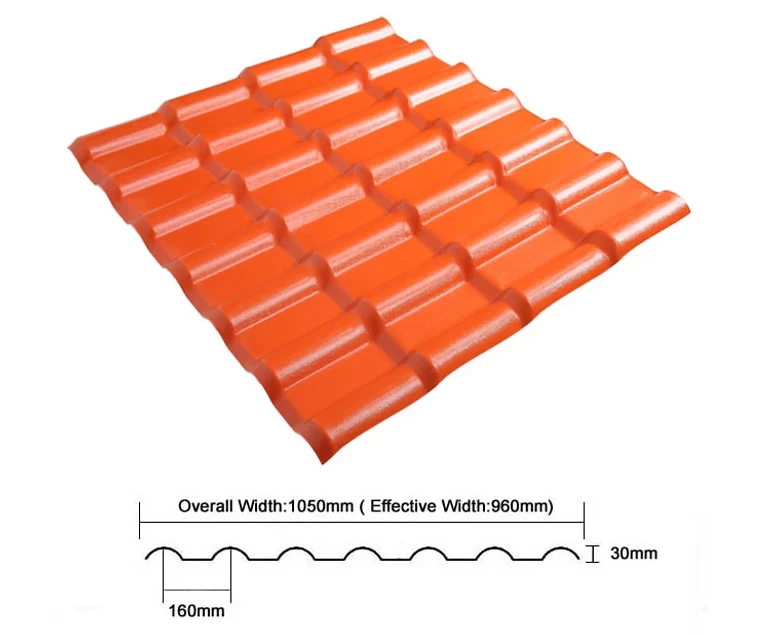 First of all, on the purchase of width:
There are generally three kinds of common synthetic resin tile widths, the conventional wave width is 880mm and 1050mm, the practical effective area is 800mm and 960mm respectively, while the 1130mm width is wavy and the effective area is 980mm, these three widths are our ZXC New Material Technology Co. , Ltd. can provide, of course, if you need other widths can also be customized.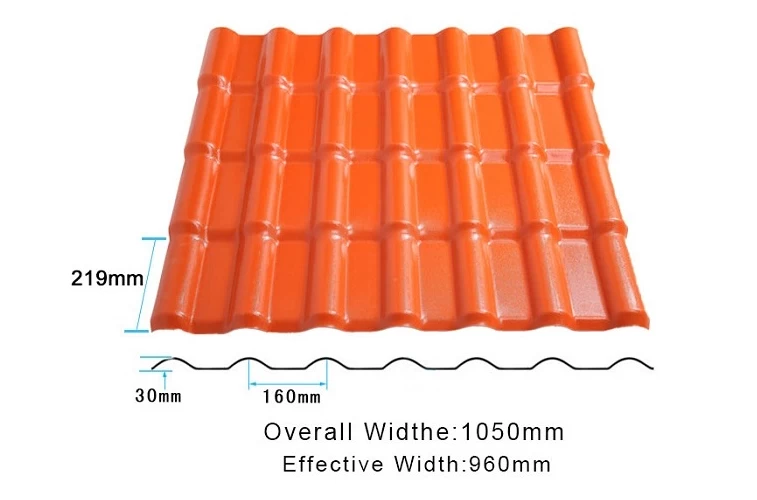 asa roofing sheets on sale

Secondly, in the purchase of length:
Due to the particularity of synthetic resin tile products, the length of the conventional waveform synthetic resin tile is calculated in terms of sections. The length of each section is 219mm. The number of sections is calculated as the total length ÷ 219 for the required specification, and then the number of sections can be calculated according to the number of sections. The length of the synthetic resin tile with a width of 1130mm is not calculated by the number of sections. Because of its special and coherent waveform, the 1130 type synthetic resin tile can be made to a fixed length according to the demand, and there is no need to calculate the amount according to the pitch.