Roof tile thickness and color specifications?
Today we, ZXC New Material Technology Co., Ltd., take synthetic resin tile as an example to introduce the thickness and color in detail. Synthetic resin tile is a new type of building material. With a variety of excellent characteristics, it is generally suitable for flat-to-slope, farmers' markets, shopping malls, residential quarters, new rural construction, high-end residential villas, awnings, awnings, antique buildings, etc.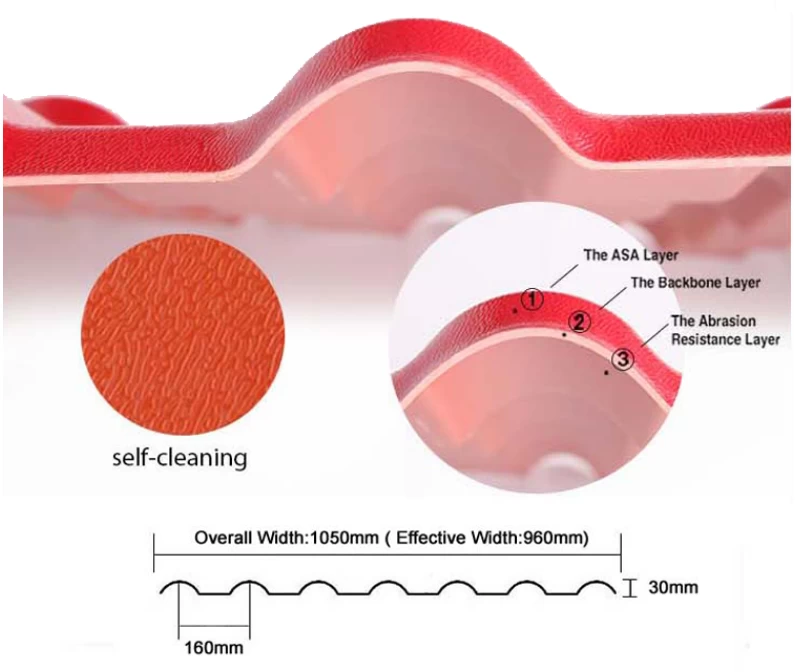 asa roofing sheets on sale

The general thickness of synthetic resin tiles is 2.0mm, 2.3mm, 2.5mm, 2.8mm, 3.0mm, and the thickness of more than 3.0mm can be customized. Increase the service life of the product in the use of the product.

There are many colors of synthetic resin tiles. Our conventional ones are orange, red, gray, sky blue, and dark green. Special colors such as golden yellow can be customized. According to different materials, the background color is also different, mostly white. main. Note that the roof tiles of the same building should ensure uniform color, which can better reflect the overall aesthetics.

If you have any questions about the purchase of roof tiles, Please leave us a message, our  sales will answer you immediately.