Introduction of five product features of ZXC synthetic resin tile

Synthetic resin tiles are widely used in residential flats to slope, shopping malls, villas, workshop roofs and other places, with a service life of several decades. Why are resin tiles widely used? The main reason is that resin tiles have many advantages. Today ZXC New Material Technology Co., Ltd. will introduce to you the five advantages of our asa synthetic resin tile factory products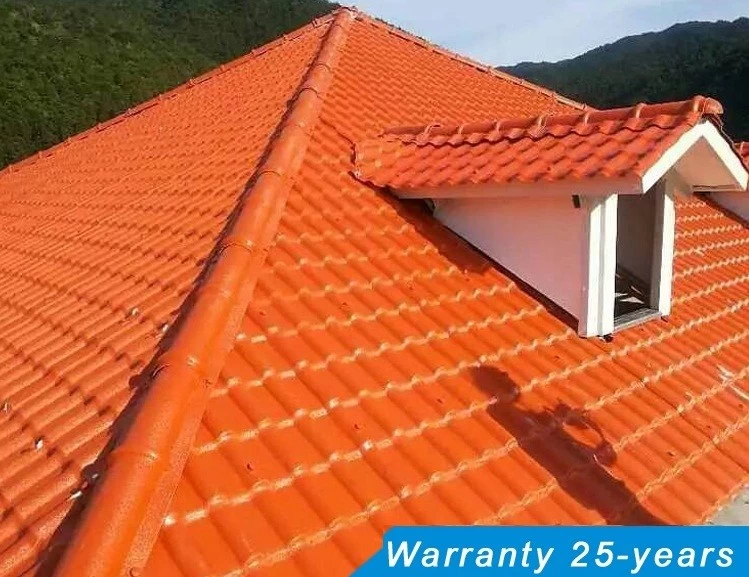 1. The color is long-lasting and has a long durability in the natural environment. In fact, we will find this feature when we go to the farm. The color of the resin tiles on some old houses is still bright and bright.

2. The sound insulation effect is good, the synthetic resin tile has a good sound absorption effect, even if the outdoor strong wind - heavy rain, the sound we hear indoors is still very small.

3. It has strong low temperature resistance. In some areas in the north, it is particularly cold in winter, and the resin tile still does not crack.

4. Strong self-cleaning, the surface of the resin tile is not easy to absorb dust, and it will be cleaner after being washed by rainwater. At the same time, its surface is not easy to hang snow, and we will not worry about the danger of collapse.

5. Easy to install, resin tiles have a complete industry chain, they have a complete range of accessories, and their own weight is light, making it easier and more convenient to install.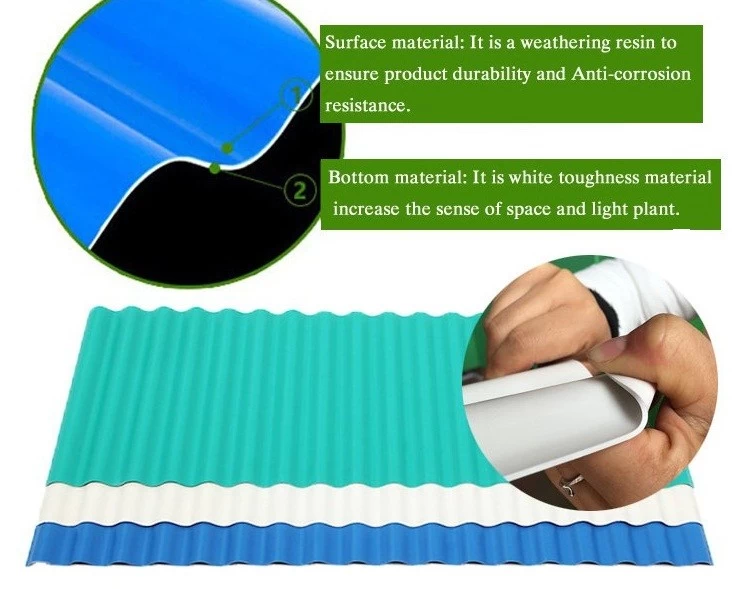 We ZXC New Material Technology Co., Ltd. currently sells pvc corrugated plastic roofing sheets, upvc anti-corrosion plastic tiles, asa pvc roof tile, frp corrugated sheet etc, with different thicknesses and different prices.

Welcome contact us to sell customize your asa pvc roof tile.