How to choose the right ASA synthetic resin roof tile?
Janet Wu
2019-08-14 19:25:36
How
 to
 choose
 the
 right ASA synthetic resin roof tile
?
Nowadays, as a new type of environmentally-friendly roofing building material, resin tile is not only recognized by the consumers, but also supported by the government, whether it is in the residential area or as a roofing building material. At the same time, pay attention to some problems with resin tiles.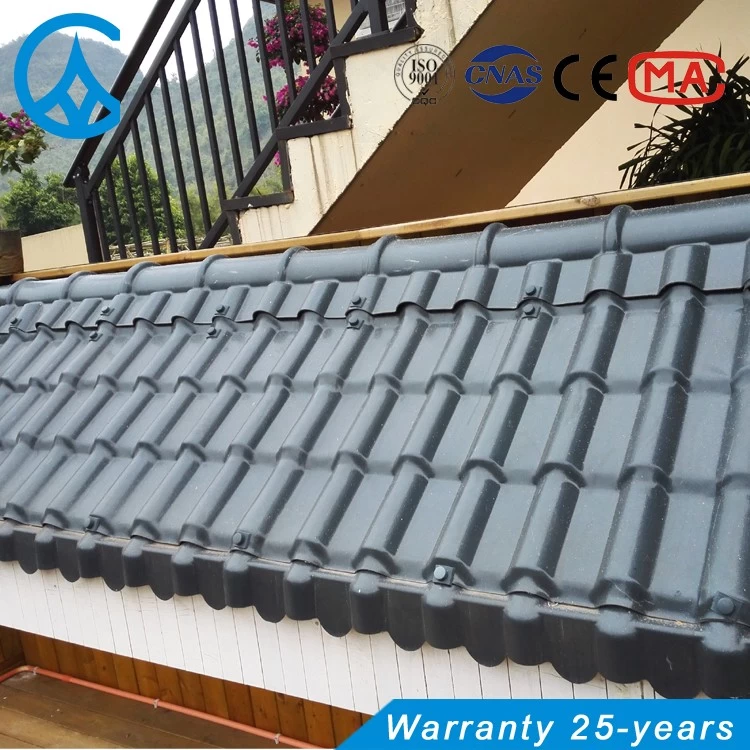 1.

Depending on the volume and plane shape of the building, different slopes are required, for example, a combination of two slopes, four slopes and multiple slopes.
2.

The color selection of the tiles should be coordinated with the surrounding environment as much as possible to add a comfortable and beautiful landscape to the urban streetscape.
3.

to choose the appropriate structural form and roofing tile, at the same time design should also pay attention to check the impact of the new roof load on this kind of old house structure system.
4.

The houses that participated in the renovation of the slopes have been relatively old. They are all flat houses. The leakage of roofs has become the most serious problem. How to solve the problem of water leakage and provide good insulation function is the key.
5.

After increasing the sloping roof, the problem should be dealt with according to the actual situation for the drainage organization and how to use the original drainage system. Try to use the original system as much as possible to reduce costs and save costs.
6.

The roof tank of some old houses cannot be cancelled. For this problem, it is necessary to meet the function of the water tank and the original water pipe maintenance, and also consider the combination of it and the slope roof, and accommodate it in the slope
roof or process it into Different shapes to achieve the purpose of coordination with the building.