ZXC Wholesale Transparent PVC Roofing Tile for Farm
Transparent roof tiles are also called lighting tiles. Lighting tiles can be divided into FRP lighting tiles, PVC lighting tiles, polycarbonate lighting panels, PC sunlight panels and other series. Today, ZXC New Material Technology Co., Ltd. will talk about PVC lighting tiles. PVC transparent tiles are divided into transparent and translucent, which can be customized according to needs. It is suitable for lighting of factory buildings, lighting of various farms in agriculture, top light transmission of farmers' markets, and many fields such as residences, steel structure workshops, and market passages.

PVC lighting tile itself has anti-corrosion effect, and the service life is generally about 10 years. Of course, it depends on the material and the local sunshine intensity. If the aging resistance of the material itself is not good, or the use environment is harsh (such as high temperature, humidity, strong sunlight, etc.), its service life will be greatly shortened.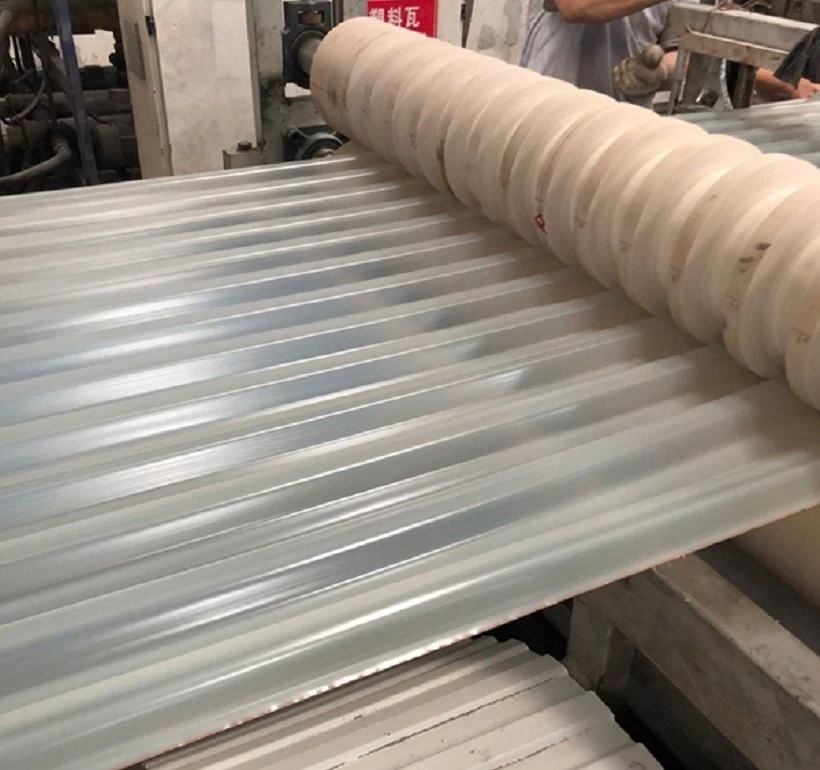 The clear pvc corrugated roofing sheet supplied by ZXC New Material Technology Co., Ltd. have the characteristics of anti-corrosion and weather resistance, anti-aging and impact resistance, transparent lighting, beautiful appearance, high cost performance, environmental protection and flame retardant, so they are widely used in various civil and industrial buildings.  Welcome to contact us for custom.