What is the difference between synthetic resin tile and PVC plastic tile?
Resin tiles and PVC plastic tiles have the characteristics of light and convenient transportation. Now many factories, greenhouses, villas and other buildings use these two kinds of tiles, so what are the differences between them?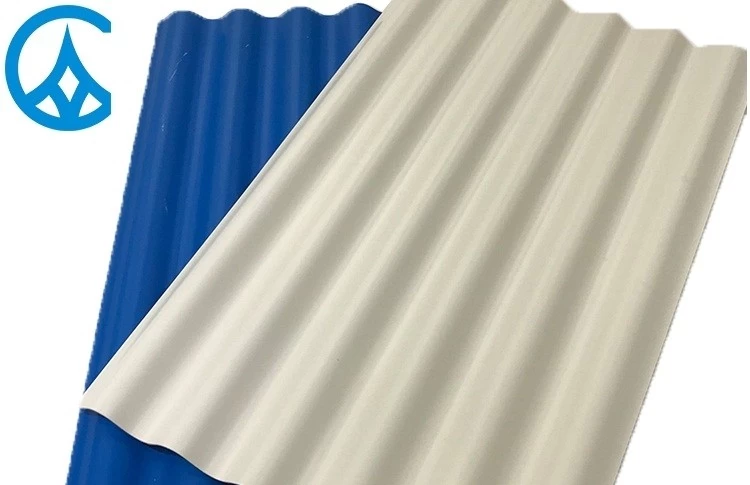 pvc corrugated roofing on sale

1. Different raw materials
PVC plastic tile is made of polyvinyl chloride resin (PVC for short) as the main raw material, supplemented by chemical raw materials such as UV anti-ultraviolet agent, and has different material characteristics from ASA.

Resin tiles are divided into natural resin tiles and synthetic resin tiles. The synthetic resin tiles used for building roof decoration are made of high weather-resistant engineering resin ASA materials. ASA is a terpolymer of acrylonitrile, styrene and acrylic rubber.

2. Different characteristics

PVC plastic tile has the advantages of high surface hardness, good wear resistance, etc., and has the advantages of acid, alkali, salt chemical corrosion resistance, heat insulation, noise reduction, shock absorption and so on.

Resin tile has the characteristics of durable color, light weight, self-waterproof, tough, thermal insulation, sound insulation, corrosion resistance, wind shock resistance, hail resistance, pollution resistance, green environmental protection, fire prevention, insulation, and easy installation.

If it is used for the roof of engineering workshops and the budget is not so much, you can choose PVC plastic tiles. Of course, if the budget is sufficient, you can choose synthetic resin tiles.