Introduction to the types of ZXC corrugated tiles and trapezoidal tiles
We, ZXC New Material Technology Co., Ltd., mainly produce and sell ASA Synthetic Resin Roof Tile, PVC sheets, FRP Roofing Tiles and so on, they all have two shapes (wave, trapezoid).

The waveforms are 1000 type (medium wave), 640 type (medium wave), 620 type (wavelet) and other models.
Trapezoid has 840 type, 960 type and other models.

Advantages of ZXC roof tiles
1. Superior waterproof performance. 2. Strong self-cleaning ability. 3. Physical stability. 4. Light weight. 5. Strong flame retardant performance. 6. Good thermal insulation effect.

How to choose roof tiles? What are the characteristics of a good roof tile?

1. There must be no missing corners, especially at the edges and corners of the roof tiles, to beware of defects such as blisters, cracks and warped openings.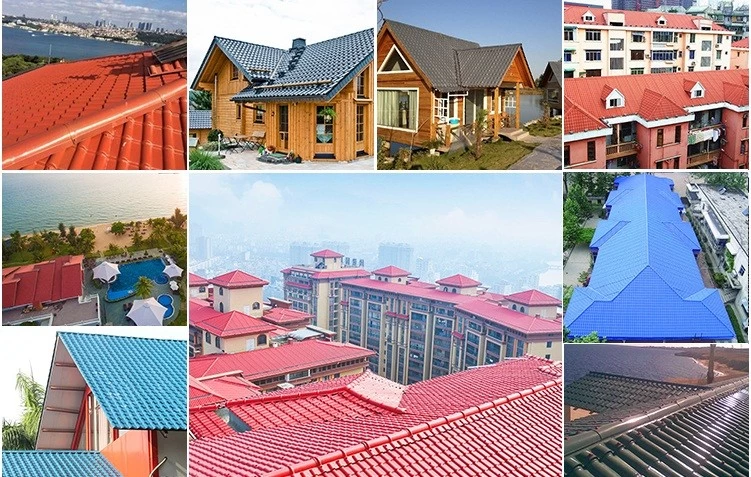 pvc trapezoidal sheet factory china

2. The hanging tiles should be flat and closely overlapped, horizontal and vertical, and the whole row of roof tiles by the ridge can be used during the laying process, so as to ensure that the size of the cornice tiles and the eaves are consistent, the cornices are straight and tidy, and the ridges of the roof tiles can be used. Tile joints, the gaps between ridge tiles and flat tiles, and the gaps between ditch tiles should be kept straight.