How to choose and what problems should be paid attention to when replacing villa roof tiles?
The choice of villa roof tiles

1. Asphalt shingles: Asphalt shingles have the advantages of heat insulation, hardness and durability, and are used as villa roofs to make the villa look more beautiful, and it does not feel hot in the villa in summer.
2. Synthetic resin tile: This is a relatively good tile, and it is also the most widely used tile at present. It has the advantages of heat insulation, sound insulation, corrosion resistance, fire resistance, etc., and it is better used as a villa roof.



3. Gray roof tiles: This kind of tile is antique, so there is no need to worry about fading of the tile after a long time, and it also has the advantages of heat insulation and corrosion resistance, and the price is low.
4. Glazed tiles: This is the most beautiful tile. It has the advantages of anti-freezing and acid resistance, as well as good flatness. It can improve the appearance of the villa when it is used to build a villa, but the cost is high.

What problems should we pay attention to when replacing roof tiles?

Before the official construction of roof tiles, for buildings that really need to be renovated as a whole, after demolition, the waterproof layer and insulation layer need to be re-made. The design requirements of the sloping roof are to meet the functions of use, waterproof and drainage, thermal insulation, and structural safety. And meet the requirements of architectural art and so on. When installing tiles, we should pay more attention to waterproof structures such as dormer windows, gutters, gutters, cornices, flooding, water drop openings, deformation joints, and protruding roof pipes. Roofing works can only be perfectly presented with careful consideration and careful consideration in advance.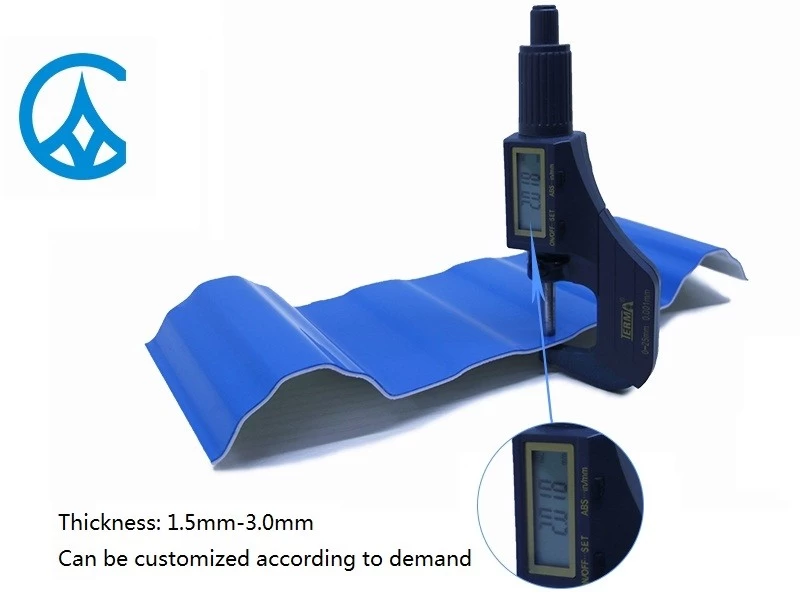 pvc roofing sheet manufacturer

We, ZXC New Material Technology Co., Ltd., are a manufacturer of new building materials, offering products including ASA Synthetic Resin Roof Tile, PVC sheets, FRP Roofing Tiles and more. We have our own laboratory, and quality inspectors use machines to check the quality of products to ensure the high quality of products. Welcome to contact us for customization.