pvc corrugated roofing for arched buildings

ZXC New Material Technology Co., Ltd. is a PVC plastic corrugated roofing supplier, providing small wave type, large wave type roofing, the color is white, blue, green, red. of course, you can customize.
Wavelet type:
When building an arched building greenhouse, a small wave type roof plate is used, which has good bending performance and flexible overlapping. When the construction allows, there is no need for longitudinal overlapping.

Large wave type:
The arc-shaped and large-span building structure adopts a large wave-shaped roof plate, which has smoother drainage, good stability, no deformation, fast construction, safety and convenience.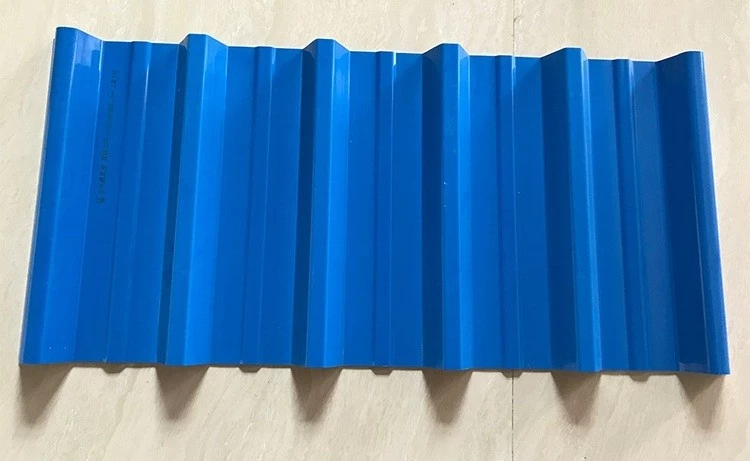 ZXC pvc corrugated roofing on sale, PVC plastic tiles are durable, environmentally friendly and safe for roofing. It is a good choice for self-built roofs. It is used in high-end roofing fields such as steel structure workshops, warehouses, farmers markets, market passages, and carports. Especially in chemical plants, smelters, ceramic plants, soy sauce plants, fertilizer plants, printing and dyeing plants, organic solvent plants, etc., which are corrosive to acid and alkali, the performance is more obvious.