What is the difference between resin tile gray bottom and white bottom?

Resin tiles are divided into gray bottom and white bottom. Relatively speaking, the white bottom resin tile is better than the gray bottom, because the white bottom resin tile is made of new pvc material, and the bottom of the three-layer resin tile is added with pvc to increase the tensile strength of the resin tile. Extensible and more durable.

Resin tile is a roof tile that has been widely used in recent years. Whether it is the roof of modern buildings or the roof of ancient buildings, more and more people choose this kind of roof tiles. When choosing resin tiles for the roof, the color must be consistent with the matching modern house style, which is not only practical, but also beautiful.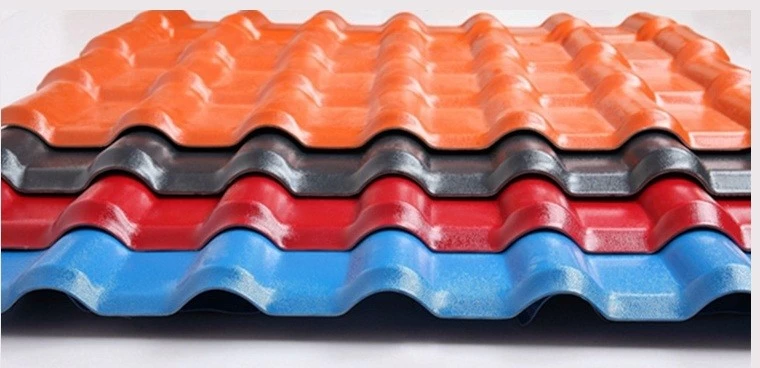 In order to better match the house, the resin tiles of different colors will be contrasted, China corrugated sheet supplier provides surface Orange, Red, Grey, Sky blue, Dark green corrugated sheet, of course also accepts Customized.

If it is an antique house, it must be combined with the characteristics and characteristics of the antique house, and the corresponding resin brick type, corresponding color and corresponding installation method must be selected to better match the antique house.