The service life of pvc translucent sheet roof in areas with long sunshine
ZXC
https://www.roofingsheetsupplier.com/
2023-04-03 11:10:21
Generally, PVC translucent sheet roofs have a lifespan of 20-30 years, but this can be extended with proper care and maintenance.
In areas with long sunshine, the UV rays can cause the PVC material to degrade over time, leading to discoloration, cracking, and brittleness. To prevent this, it is important to choose high-quality PVC material that is specifically designed for outdoor use and has UV stabilizers to protect against the sun's rays.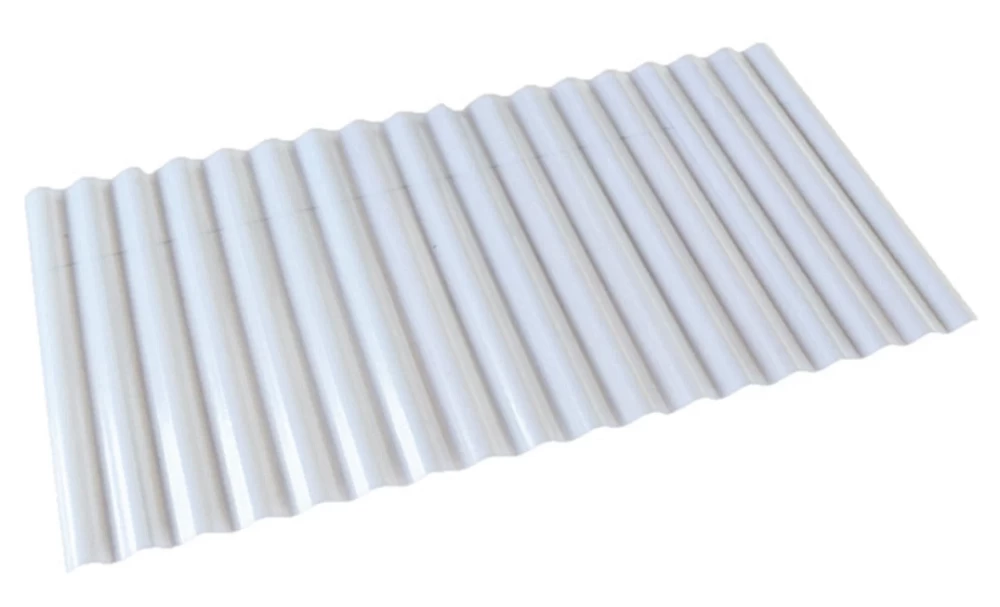 pvc translucent sheet roof supplier
Proper installation is also crucial to ensure the longevity of the roof. The roof should be installed by a professional who has experience working with PVC translucent sheet roofs and follows the manufacturer's instructions.

Regular maintenance, such as cleaning the roof and inspecting for damage, can also help extend the service life of the clear corrugated plastic roofing sheets. Overall, with proper care and maintenance, a PVC translucent sheet roof can last for many years in areas with long sunshine.