Ten advantages of ZXC PVC anti-corrosion wave tile
Technically, our pvc tile adopts multi-layer co-extrusion composite technology. The surface of the product is covered with an anti-aging layer, which improves weather resistance and color durability. The bottom surface has a wear-resistant layer, so it has good fire resistance, corrosion resistance and weather resistance, bright colors, environmental protection and other performance.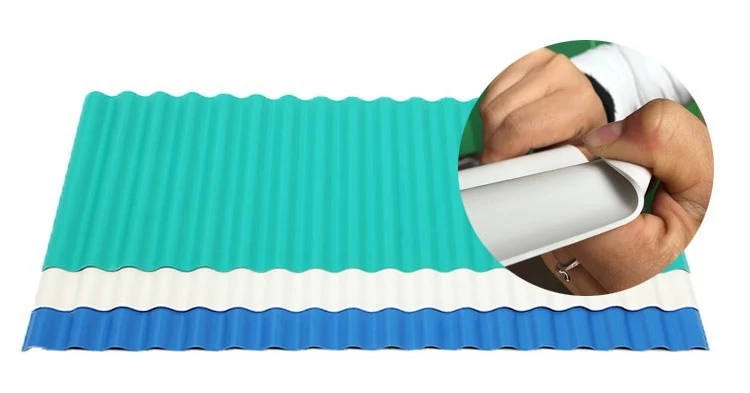 anti-corrosive PVC roof tiles
Advantage:
1. Good thermal insulation performance, heat transfer resistance, fast heat dissipation, and more comfortable working environment.
2. It has good weather resistance, and its life is more than 3 times longer than that of color steel tiles and galvanized tiles.
3. The material is light, tough, easy to handle, time-saving, labor-saving, efficient, and easier to construct.
4. It does not contain asbestos tile material, which is harmless to humans and animals, and there is no release of carcinogens, which is more environmentally friendly.
5. Large-scale design, patented technology, the purchase of our products, the cost of the minimum capital, the construction area is larger.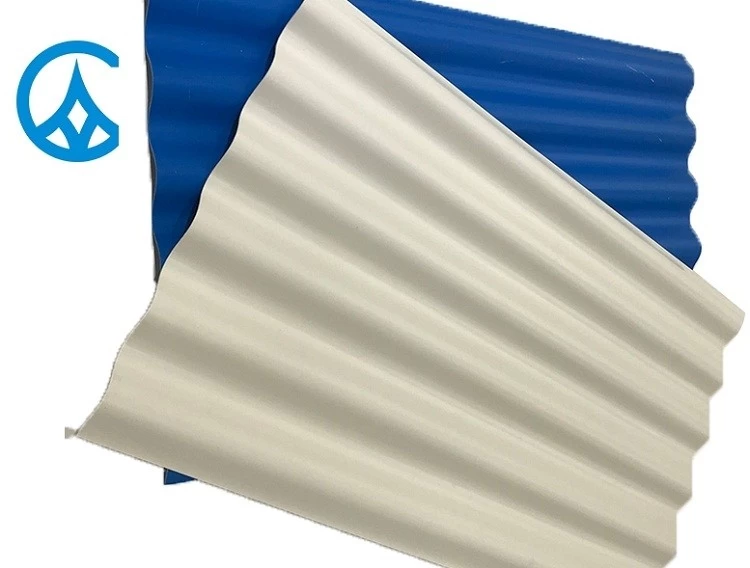 pvc corrugated sheet wholesales


6. It is a flame retardant material, with strong flame retardant and better fire resistance.
7. Excellent lighting performance, making the environment more clean and bright, saving more power.
8. Acid and alkali resistance will never rust, and chemical corrosion resistance is better.
9. Low noise, because of its unique material, the noise is lower in rainy days.
10. It is suitable for chemical plants, warehouses, commercial markets, hoardings, walls, shops, insulation sheds, etc., and has a wider range of use.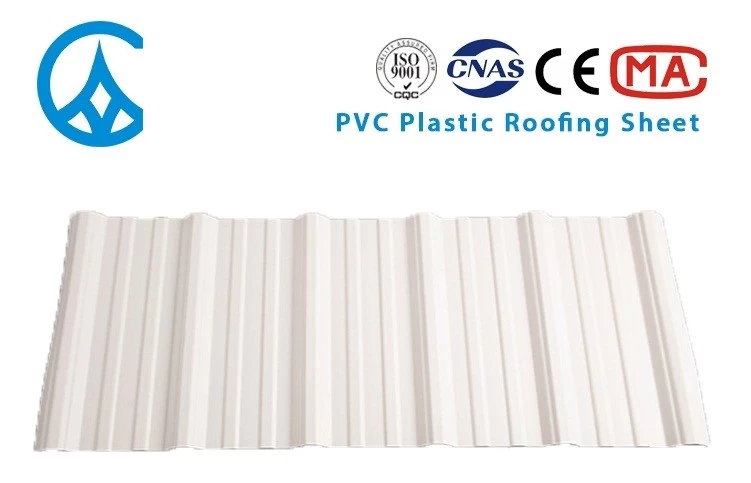 pvc plastic sheet for roof supplier

Our Zhongxing New Material Technology Co., Ltd. products include PVC panels, ASA synthetic resin roofing tiles, FRP roofing tiles, gutters, upvc roofing tiles, etc. We can expedite delivery times if your order matches our stock size details.