anti-corrosion asa synthetic resin roof tile
Super anti-corrosiveness asa synthetic resin roof tile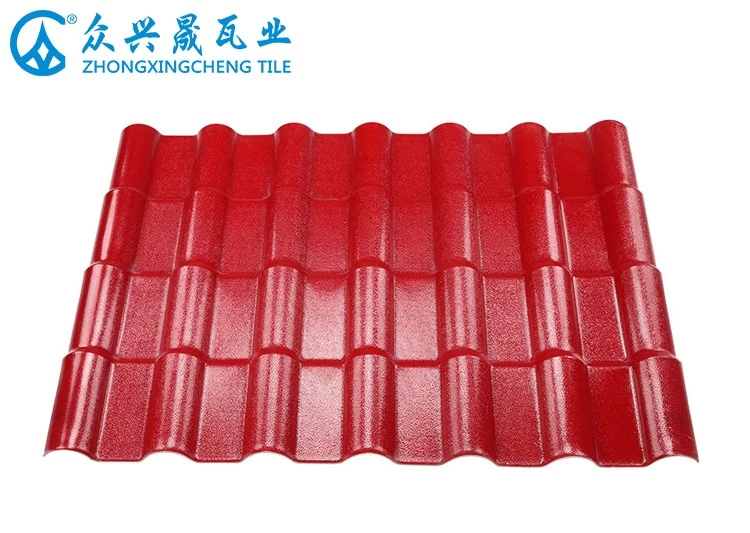 USAGE: Modern workhouse, fertilizer factory,dirty water treatment factory, galvanization factory, cast factory, electricityfactory, marketplace, warehouse and other big industrial building roof tile,and new workhouse changing project.
Size: Customized
Thickness: 2.5mm or 3mm
Weight: 4.5kg—5.5kg per square meter
1, Anti-corrosiveness and anti-aging, longlife span, it can last more than 25 years.
Because the material has the anti-corrosivecharacter, even touch the surface directly, no chemical reaction happens.Therefore this product are suitable for the factory on coast and chemistryfactory;
2, Prominent acoustic insulation and heatinsulation character.
3, Low labor cost for installation
Installation doesn't need predrilled hole,it can be fixed directly after drilling hole, convenient and quick.
4, Beautiful appearance
Our products have many colors and design,it can be used on different style buildings.
5, Resist wind and earthquake
No matter it is used in the high buildingsor seashore buildings, it can resist wind and earthquake, and very safe by theroof system itself.