ASA PVC spanish roof tile is used to design what roof is better
ASA PVC  Spanish roof tile is one of the most popular roofing materials used in homes today. It is used to give a home a more traditional, classic aesthetic while ensuring protection and durability.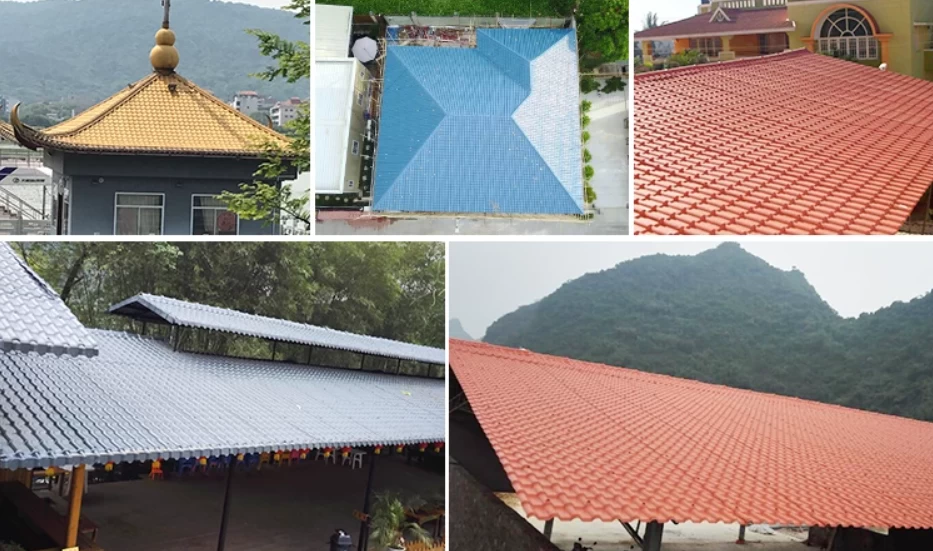 asa pvc roof tile on sale

ASA PVC  Spanish roof tiles are typically used on steeper slopes, but they can also be used on shallow sloped roofs. The material offers superior weather resistance, wind uplift ratings, and fire protection when compared to other roofing materials like asphalt shingles.The tiles are made from ASA PVC , which is a synthetic form of plastic that is both lightweight and durable. ASA PVC  is also resistant to UV rays and can handle extreme temperatures.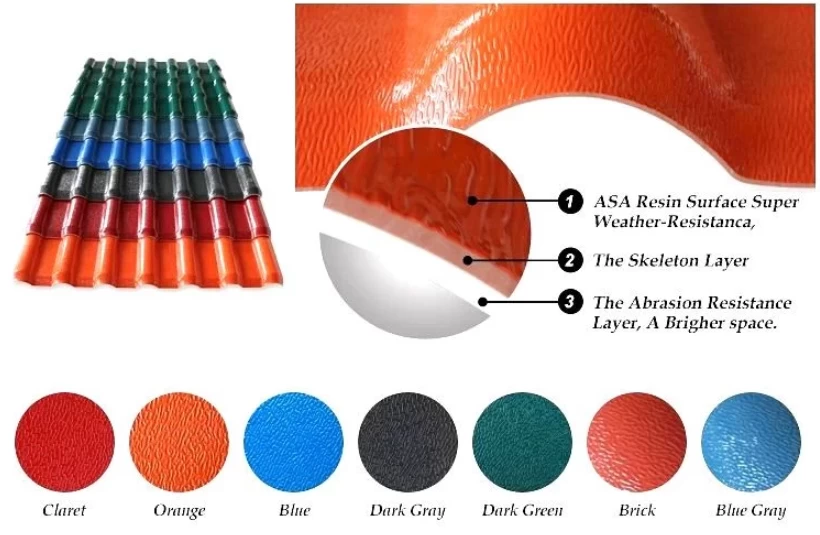 ASA PVC  roof tiles come in a variety of colors, including red, brown, black, and green. The tiles are designed with interlocking tabs that attach securely with an adhesive. This creates a strong seal between the tiles and the roofing substrate.