What are the advantages of fiberglass tile roofs?​​
1. All-weather: The glass fiber tile roof can resist the erosion caused by sunlight, cold and heat, rain and various climatic factors.
2. Thermal insulation: The thermal conductivity of glass fiber tiles is low, which blocks the conduction of heat from outside to inside in summer. Dispersed outwards in winter, thus ensuring a comfortable and quiet life for the top-floor residents.

3. Corrosion resistance: The glass fiber tile roof will not appear rust, mottled and other phenomena under the influence of harsh climate environment.

4. Dust-proof and self-cleaning: The glass fiber tile roof is not easy to accumulate dust and form obvious stains. Even in the long-term rainy season, it will not accumulate water stains, and it will appear cleaner and brighter after being washed by rain.

5. Fire resistance: The glass fiber tile roof conforms to the American Society for Testing and Materials (ASTM) fire protection standard (ASTME108). The fire rating of fiberglass tile roof has reached the American Class A fire standard.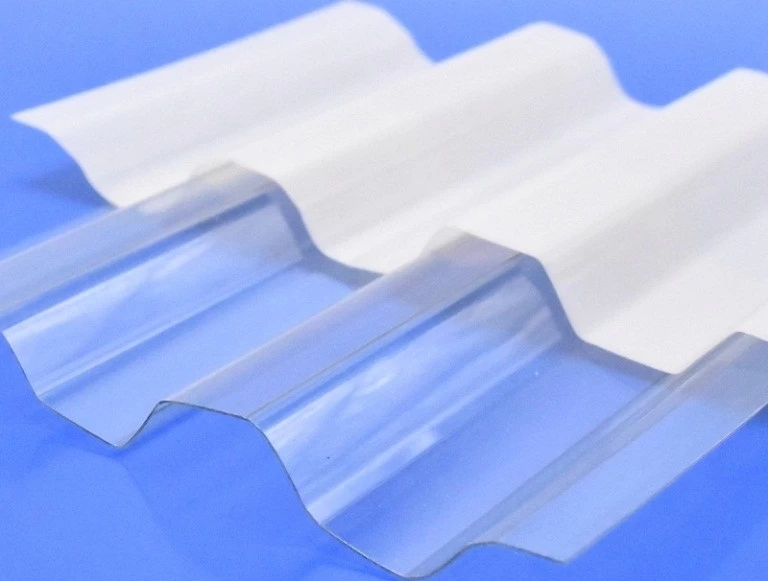 corrugated fiberglass panels price

6. Wind resistance: In line with the tests of the Insurance Laboratory (UC) and the American Society for Testing and Materials (ASTM) D3018 level 1, ASTMD3161 level 1, ASTM3462 and other items, our ZXC fiberglass tile has passed the test of strong typhoon resistance in the laboratory .(at 96km/h wind speed)