How to avoid cracking of transparent corrugated plastic roof panels?
ZXC
https://www.roofingsheetsupplier.com/
2023-04-17 14:35:49
Clear corrugated plastic sheets may crack if not handled or installed properly. Here are some tips to avoid cracking:
Choose high-quality (clear corrugated plastic sheets manufacturers)that are durable and resistant to cracking. Store plastic roof panels in a dry, cool place away from direct sunlight and extreme temperatures.

Install the roof panels on a flat surface to prevent them from bending or warping. Avoid placing heavy objects on top of the roof panels or applying excessive weight or pressure to the roof panels.
Handle roof panels with care and avoid bending or twisting them. Use proper tools and equipment when cutting or installing slabs and avoid putting too much pressure on the slabs.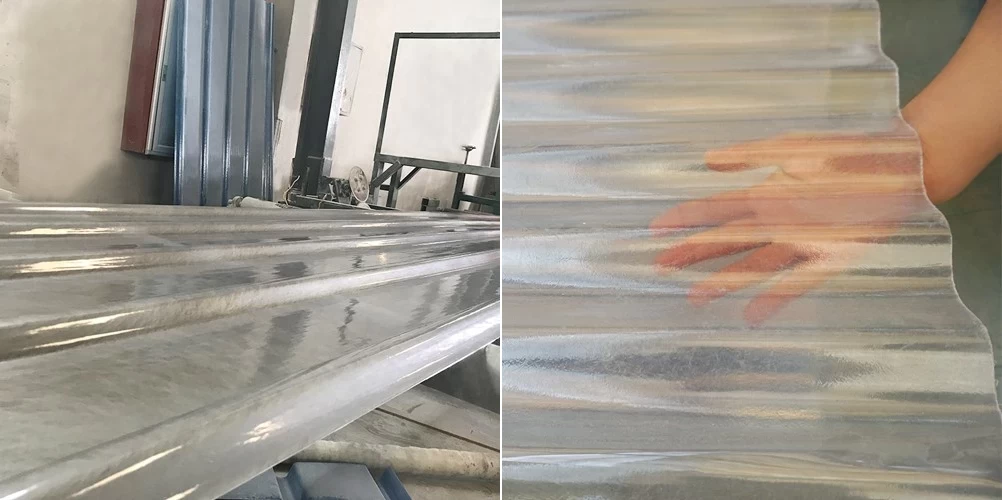 plastic transparent sheet for roof
Use proper fasteners and spacing to hold the roof panels in place without putting too much stress on them.
By following these tips, you can help prevent cracking of clear corrugated plastic sheets and ensure their durability.